You are not in a hurry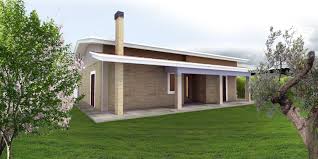 You have a second home that you don't use, maybe a small apartment that you inherited or the sea where you don't go on vacation anymore and which you think you can get rid of because you don't need it … it can happen to everyone that you find yourself in a similar situation.
If you already know that sooner or later you will have to sell the property but you have no urgency to conclude the operation, it may occur to you (which happens to most people in these cases!) To try to spread the real estate ad in the meantime, without planning in any way the sale.
In short, just to see how much interest the house arouses …
So proceed with the publication of your ad a little where it happens, obviously on free sites, and all this perhaps by shooting an ambitious and off-market price, without taking into account the real value of the property … many times someone was willing to spend exactly the sum you hope to get!
For you, the basic idea is to give it a try, waiting a few more months makes no difference to find a buyer willing to pay the amount you ask for.
You're not in a hurry!
And the documentation? Ah, yes, there will be time to check that in the future, when a buyer comes forward.
If this is what you have in mind, know that it is rare to make so many mistakes in one go!
The sale of a house is the result of various activities carried out in a precise and organized way and, even if you are not in a hurry, it is absolutely counterproductive to extend the time your property stays on the market.
… and lengthening the times is not worth it at all!
Why:
over time the property will need maintenance, especially if it is uninhabited, resulting in expenses at your expense;
there are costs on you up to the transfer of ownership, such as condominium fees and property taxes;
remaining on sale for a long time, the house becomes less and less attractive and potential buyers are oriented on more recent proposals, or they are interested in the house trying to negotiate more on the price.
Obviously, dealing with the sale of your home by relying on a professional in the sector allows you to avoid all these difficulties, since your real estate agent, updated on the laws that regulate the sale and on the essential documentation, will check the existing documents for you, will help you to get the missing ones and check that everything is in order, so that you can deal with the sale of your home in complete safety.
It also takes care of preparing and enhancing your ad with a precise marketing strategy, speeding up the sale.
A well-planned sale is fast, and a fast sale is the cheapest for the seller!
So do not put your house on the market to give it a try: do it ONLY when you are really ready to dedicate yourself to the operation, determined to complete it as soon as possible, and to organize it in the best possible way, the help of a professional is the winning weapon!